About Divorce Financial Solutions

Our goal is to help our clients navigate the myriad financial decisions they are facing, with reliable, unbiased financial advice. We provide divorce financial analysis to clients in the State of Maryland in Frederick, Montgomery, Carroll, Washington, Howard and Garrett Counties.
Our Certified Divorce Financial Analyst® (CDFA®), Veralynn Morris is behind everything that we do at Divorce Financial Solutions. She brings a thoughtful approach and an understanding of the stressful circumstances her clients are in, as she helps guide them through financial decisions with a personal approach.
A CDFA and Financial Services Professional with more than three decades of experience in the financial and investment industry, Veralynn provides detailed analysis of the long-term financial implications of divorce, including:
Income and expenses
Property and liability division
Current and future cash flow and net worth projections
Spousal and child support
Tax benefits and consequences
Retirement and pensions
Non-retirement assets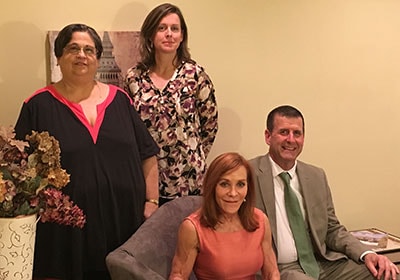 As a QDRO specialist, she assists in their preparation and follows the division of the plan to its acceptance, confirmation, and transfer. Veralynn is recognized as a financial expert providing forensics and expert witness services.
A true professional, Veralynn has cultivated long-term, rewarding relationships with her clients as both a CDFA and financial services profession – some into the fourth generation.
Veralynn has mentored other financial professionals and shared her knowledge at the request of leading financial services organizations throughout the country. She has been a convention keynote speaker and taught to her peers, other professionals, and industry leaders. Veralynn is a member of the Society of Financial Services Professionals. She is also the co-founder of The Mohini Project which promotes the financial self-empowerment of women. She is also an active volunteer in her community through her church, Frederick Christian Fellowship Church, and Mount Saint Mary's University. Veralynn is a longtime resident of Frederick County. She is also a member of the President's Advisory Council at Mount Saint Mary's. She and her family share their time and talent with at-risk youth and those less fortunate in their community.